(I really don't, but I thought this was funny)
This morning on my commute to work, I was doing my daily task of balancing my latte and iPod in one hand and phone and newspaper in the other hand while holding on for dear life as the bus sped down Charles street (fun times) when I came across
b
's Question of the Day:
What do you remember most about your first date?
I smiled reading the responses as I thought about my first (and ONLY) date.
..........then I got sad, but that's not the point of this entry LOL
Here is my memory....
It was 2006 (to spare you the task of doing the math to figure out how old I was when I had my first date, I'll tell you -- I was 22 years old..pathetic, I know), and I was living in NYC. I had very light brown (ok blond) hair since I was about 13. I remembered that he hated it so I dyed my hair black. In the process, I burned my hair out to the point where it looked like a Brillo-pad.
There was no Queen Helene's hot oil treatment that could bring my hair back to life.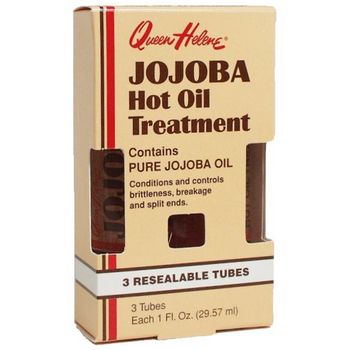 I spent about 9 hours trying to make my hair fluffy and lively again, but nothing was helping. I cried and considered canceling my date with him. I called my best friend in tears. She told me that she specialized in tri-racial hair and guaranteed she'd be able to fix it. I gave her the bitch-please-you-don't-know-anything-about-black-hair side-eye. At 3AM, she drove across town with her magic bag of tricks. NOTHING was working! I told her that I needed a straightening comb. There was NOTHING open at this time of night so she laid me down on the ironing board (Tracy Turnblad style) and LITERALLY flat ironed my hair.
It was a SUCCESS!!!
My date had never been to New York before so this was a treat. He was staying at the Waldorf Astoria which happened to be a 2 minute walk from my job. I had never been inside and he didn't know his way around either so we ended up on two different sides of the hotel looking for one another. The anticipation did NOT help my nervousness. I was on side A of the hotel while he was on side B...and then I'd go to side B, call him, and he'd be on side A. It was time consuming and frustrating. Finally, I stayed put and waited for him. He walked through the glass doors, looked me dead in the face and walked passed me. I wanted to DIE!
He called me and told me to walk upstairs just as I entered neck-twisting-Keisha mode. I was seriously pissed off and about to leave the hotel.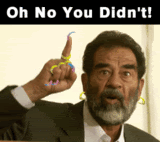 I walked upstairs and he was sitting down, What an asshole! He got up, walked up to me and gave me a hug. All I could think was DON'T HUG ME OR YOU'LL FEEL MY BACKFAT ROLLS! Then he made an attempt to give me this rehearsed kiss. He knew I was expecting a kiss like this...
...but he prefaced the kiss by saying "OKAY" which totally killed the mood. If you're gonna kiss a woman, KISS HER! Don't say "okay....is this the kinda kiss you want?"
We sat down and he just stared at me. I like eye contact, but his eyes were like a magnifying glass under the sun and I was the ant. He knew how much I hated being stared at and how nervous I was so he stared...and he stared...AND HE STARED!! Actually, he was staring between my face and my boobs because they were ALL out there. All I could do was giggle, and look around at ANYTHING that wasn't his eyes. We talked for a bit about nothingness and he requested a kiss. I kissed him and bit him. To my surprise, he liked it.
I actually typed out the majority of our date, but then I realized the question
only
asked for one memory. Here it is....
At some point during the date, we ended up at
Juan Valdez Cafe
. My nerves had taken over and I was tapping my right leg. It's something I do when I'm nervous (or upset). I didn't realize that I was doing it. He was telling me something and he stopped in mid-sentence to put his hand on my leg so I'd stop. The look on his face was so gentle and innocent. I can close my eyes and still see his face. Through all the drama we've experienced with one another over the years, that's the most sincere and precious memory I have of him.
ANDDDDDDDDDD I'm done being soft! I was just in a mushy mood and thought I'd share. I haven't stopped to reminisce about this date in over two years, so it was
nice
interesting
to relive it.
Anyone care to share their first date memories?